Acer introduces new Ultrathin Gaming Notebooks, All-in-One PCs and more
Acer introduces new Ultrathin Gaming Notebooks, All-in-One PCs and more
Acer at its global press event in New York introduced ultra thin gaming notebooks in the flagship Predator 21X category in a budget range. They are namely, Triton 700, Nitro 5 and Helios 300. Acer considers their lighter weight as a plus in delivering comfort of usage to its user-base.
At the recent global press event of Acer in New York, the company brought forward newer products in its flagship Predator 21X. Here is a glimpse of the new line of the products in the budget price category.
Triton 700
The 15.6-inch notebook by Acer is thin and light in weight, having an aluminium make and finish. It has a IPS display of 1,920 x 1,080 pixels, supports G-Sync and has mechanical keys as well. The processor can be chosen by the buyer between Core i5-7300HQ and Core i7-7700HQ. The memory of the notebook is up to 32GB DDR4, while the storage is up to 512 GB PCIe SSD. It has a weight of 5.7 lb/2.6kg. The Triton 700 shall be made available in the month of August, at a price of $3,000 (Approx. Rs.192,600).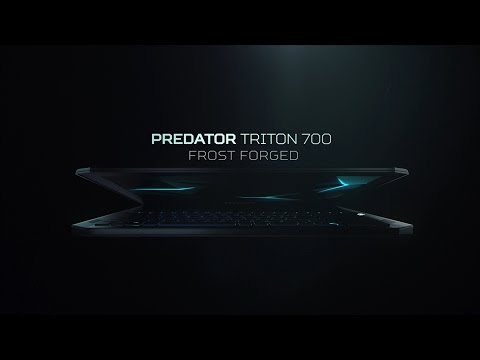 Nitro 5
Acer announced the Nitro 5 which is supposed to hit the markets in June/July this year. Like the Dell Inspiron 15 7000 and other similar models, the Nitro 5 has the NVIDIA GeForce 1050/1050 Ti series of Graphics Processing Units (GPU's), which makes the Nitro 5 considerably affordable. It is equipped with Acer's Coolboost technology that helps in controlling the fan speed and noise generated from the system.
Helios 300
The Helios 300 has two screen options, 15.6-inch and 17.3-inch, available, and a display of 1,920 x 1,080 pixels. The processor options provided in this model are namely, Core i5-7300HQ and Core i7-7700HQ, while the GPU options are GTX 1060 and 1050Ti. The storage is provided up to 512GB SATA SSD, 1TB hard disk with a SD card slot. The pricing set for the Helios 300 is $1,300 (Approx. Rs.83,480) and $1,400 (Approx. Rs.89,901) respectively.
The difference in weight between the Triton 700 and the Helios 300 is just 3.2 oz/0.1 kg, whereas the Helios 300 stands on a higher side. The products will be up for launch in the coming months, and up to give a powerful gaming experience at affordable prices in comparison to the previous gaming systems. As Acer presses upon, the lighter weight of the newer systems shall be the winner in impressing its user-base.
Specifications Triton 700 and Helios 300
Triton 700
Helios 300
Display
1920 x 1080 IPS
1920 x 1080 IPS
Display Size
15.6 inches
15.6 inches / 17.3 inches
Processor
Core i5-7300HQ,
Core i7-7700HQ
Core i5-7300HQ,
Core i7-7700HQ
Memory
Up to 512GB
Up to 32GB DDR4
GPU
GTX 10 series
GTX 1060, 1050Ti
Storage
Up to 512 PCle SSD
Up to 512GG SATA SSD
1TB hard disk
SD card slot
Connectors
3 x USB Type-A
1 x USB-C/Thunderbolt
1 x HDMI
Ethernet
Headphone and mic
3 x USB Type-A
1 x USB-C
1 x HDMI
Ethernet
Headphones
Weight
2.6Kg
2.7 / 3Kg
Price
$3000 (Approx. Rs.192,600)
$1.300 (Approx. Rs.83,480) / $1.400 (Approx. Rs.89,901)