SanDisk shows off the world's smallest 1 TB USB Type-C flash drive at the CES 2018
SanDisk shows off the world's smallest 1 TB USB Type-C flash drive at the CES 2018
SanDisk did not arrive at the CES 2018 unprepared. It proudly introduced two of the world's smallest flash drives: a 1 TB USB Type-C storage solution and a 256 GB Ultra Fit USB 3.1 memory drive.
It seems like data storage companies are competing with each other to earn the title as the one who can fit the most amount of memory in a single flash drive. SanDisk continued to follow the space crunching bandwagon and showed off the fruits of its labor at the ongoing CES 2018.
The image above is a 1 TB USB flash drive, which is said to be the smallest of its kind in the world, well, so far at least. It is worth noting, though, that it is not the largest storage capacity as of date considering that last year's Kingston DataTraveler Ultimate GT comes in with 2 TB of memory. However, SanDisk's working prototype features a slimmer profile compared to Kingston's 2 TB flash drive enclosed in a chunky zinc-alloy case. Also, the newly-announced storage solution makes use of USB Type-C instead of sticking to the USB 3.0 adapter found in the Kingston DataTraveler Ultimate GT, enabling it to transfer data to personal computers, laptops, and smartphones alike.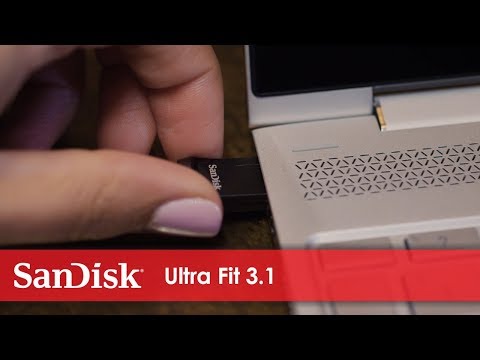 Aside from the 1 TB USB Type-C flash drive, SanDisk also unveiled an Ultra Fit USB 3.1 flash drive which packs 256 GB of storage. It claims to be the world's smallest 256 GB solution to date. It uses a USB 3.1 adapter which has a read speed of up to 130 MB/s. With 256 GB of storage, you can keep 14,000 photos, 10 hours of full HD video recordings, and 16,000 songs, with 64GB still available for other files and documents. It will cost you USD 149.99 (around INR 9,500).
On the other hand, regarding SanDisk's 1 TB USB Type-C flash drive, there's still no information yet about its pricing and availability. Regardless, we're pretty sure that it won't be cheap.