This Barbie Bath Bomb Collection is Made for Kids and Adults Alike
This Barbie Bath Bomb Collection is Made for Kids and Adults Alike
Barbie will always be a huge part of a woman's life, no matter if she's 5 or 50. There's just something so enduring about Barbie as a pop culture icon that the very image of her evokes both nostalgia and a sense of how the times are changing.
Speaking of changing times, we all know how bath bombs have changed the bath products industry as we know it. Bath bombs are everywhere, and since Barbie is known to be an innovative woman, she's also got some bath bombs made with her in mind!
Fragrant Jewels has partnered up with Barbie to create a selection of Barbie bath bombs. Fragrant Jewels is known for bath bombs that contain a secret jewel within.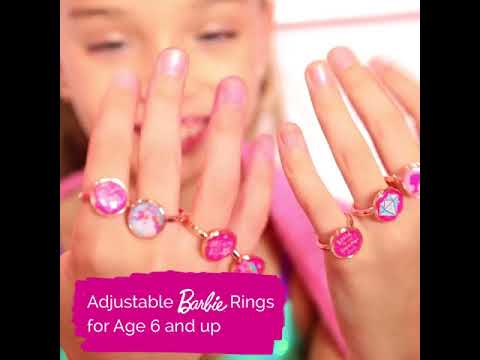 Here's what they have in their collection:
Barbie Candle & Bath Bomb Set - 42.95 USD (Approx. Rs. 2,800)
Barbie Mommy & Me Bath Bomb Duo - 25.95 USD (Approx. Rs. 1,700)
Barbie Bath Bomb Trio for Kids - 28.95 USD (Approx. Rs. 1,900)
The Fragrant Jewels x Barbie bath bombs are available on the Fragrant Jewels website .