Hummer

H3

for sale in India February 2018
Production 2005 - 2010
The 2010 model of this midsize SUV featured a 3.7L inline 5 cylinder engine. Drivetrain specs included a four wheel drive, generating 239 HP at 5800 RPM.
Fuel economy of H3 Hummer is good with 14/18 MPG in city and highway. Transmission specs include a 5 speed manual or a 4 speed automatic.
The off-road performance is very good, with smooth ride options. Cabin layout is impressive, with comfortable seating. Exterior specs include a standard SUV layout.
New & Used prices
Reviews
New and Used Hummer H3 prices in India
0 prices
Please wait for price information to be registered.
Video of Hummer H3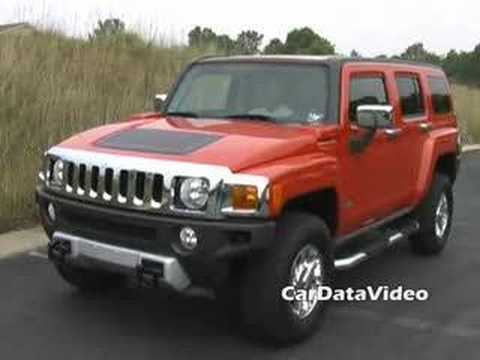 Hummer H3 Alpha V8 - Walkaround Video
► HUMMER H3 IN MUD [Off-Road Control]
Top5 Hummer Cars
1
Lowest Price (Used) : Rs 7,000,000
Full size crew cab truck 4-door SUV/SUT model; marketed from 2003-2009. Relatively slim & tall body, new grille, lightweight with 6 passenger seating capacity.
2
Hummer H1 has got two variants of engine; one with V8 6.5 liter and another with V8 5.7 liter which are powerful in true sense and will attract the customers.
Car Accessories & Parts