Dodge

Challenger

for sale in India February 2018
Production 1970 - present
Manufactured by the Chrysler Corporation, the Challenger is presently classified as a full-size pony car with FR layout.
Throughout its existence, the Challenger variants was compared to Plymouth Barracuda, Mitsubishi gallant Lambda, Ford Mustang and Chevrolet Camaro.
The Challenger has received plenty of recognition including Most Beautiful Cars in 2010 from Forbes and Best Affordable Sports Car from US News.
New and Used Dodge Challenger prices in India
0 prices
Please wait for price information to be registered.
Video of Dodge Challenger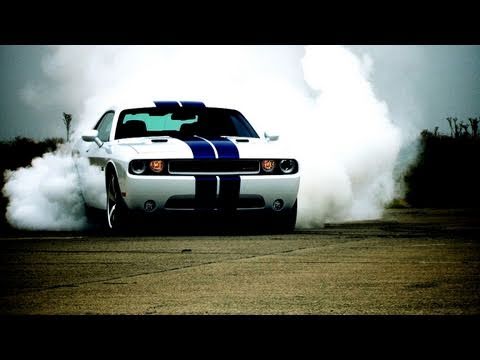 2011 Dodge Challenger SRT8 392 - First Test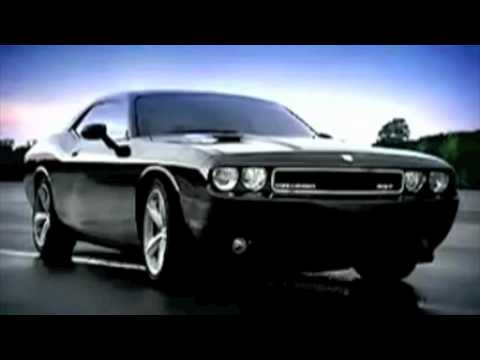 Dodge Challenger Commercial
About Dodge Challenger
Summary
Ford came out with its Mustang in the early 50's when racing was limited to the tracks. These vehicles required special modifications. Dodge broke all barriers and introduced its Charger and Challenger models as sedan counterparts of racing vehicles. Needless to say, it became a drag racer's dream to caress its steering and execute a burnout with a Dodge Challenger.
Dodge Challenger Flexing a Muscular Gateway to 1/4th Mile Drags
One reason to love the Fast and Furious series of racing action movies was the cars themselves. Talking about fast cars, one simply cannot ignore the Dodge Challenger in orange and black with huge horsepower numbers revving up waiting to blow its competitor in a drag race. Dodge specially built its Challenger series for racing. Built on Chrysler E platform, it borrows components from Plymouth Barracuda; not to mention Mustang and Camaro being its principal rivals.
Challenger- 4 generations of awesomeness:
The first generation Challenger came out in 1958. It's long body was engineered to perfection thanks to its mammoth 6 cylinders engine. The 2nd generation Challenger was built to compete with Plymouth Roadrunners while by 3rd generation; it was ready to go one on one with Ford Mustang, then in its 5th generation.
Probably the first of its class, Dodge Challenger was a 2 door sedan in silver. With options for V8 and Auto transmission, it came with premium tires and upgraded interiors. By 70s, Challenger adopted its official and famous coupe version with larger dimensions and more than 400 cc engines.
Challenger, Then and Now:
In terms of engine specifications, 2nd generation Challenger had a 7.2 litres V8 with 4 speed manual transmission. Its performance in a 1/4th-mile drag lived up to engineer's expectations, and very soon its fame shot high.
Fast forward 30 years and Dodge Challenger came with a 6.2 litres turbocharged engine producing a maximum of 707HP. It's Hellcat version has been a favourite among the racing community accelerating from 0-60mph in 3.6 seconds.
Handcrafted to perfection:
Among the range of premium Hemi Muscle cars, Dodge Challenger has been a racer's perfect mate. Sharing its likes with Plymouth Barracuda, it succeeded in defeating Mustangs of that age. Being a part of the American Muscle cars stable, Challenger was more of a comfortable and luxury drag racer.
Dodge Challenger SRT 392 rules the scene with stylish new exteriors and custom grilles. Keeping in vogue with its performance digits, Challenger promises retaining its retro looks thus keeping its reputation intact.
Reasons to buy/not to buy a Challenger:
Pros:
Active safety features found in sedans with anti-lock braking and hill-start assists. The car passes crash tests for 2015 under its Federal Government safety badging
Built for and by hardcore racers. Base model V6 produces more than 300 HP
Split grilles and air intake holes are present for cooling systems down
Separate models for racing and casual hiking
Cons:
Limitations concerning visibility added to its already heavy weight
Safety scores are hardly acceptable in comparison to other vehicles on the road
Emergence and current global sales figures:
Built for racing and drawing chunks of power, this RWD sports car came to the market as early as 1958. Its popularity in Trans Am Series racing helped it earn the fame. It competed well with its own brother, Dodge Charger R/T and debuted in 2010 NASCAR NATIONWIDE Series competition.
Dodge successfully sold 34,854 Challengers in 2009 followed by 57,822 in 2010. Its 10 year sales figure (2008-17) counts to more than 430,663 which is more than Dodge anticipated. Right after Ford introduced its Mustang GT in India, Dodge is bent on introducing its Challenger to the Indian market.
Reviews of Dodge Challenger
User Review :

1

Reviews
| | |
| --- | --- |
| exterior | 5.0 |
| interior | 5.0 |
| engine performance | 5.0 |
| travelling performance | 5.0 |
| ride quality | 5.0 |
| fuel efficiency | 5.0 |
| Total | 5.0 |
Dyuchh
I am interested Dodge Challenger this is the very beautiful car in the world and speed. Acceleration and handling ...Read more
Rating :

5.0

Date : 9, Sep 2017
Review by Crickter Chirag Varshney
Forum of Dodge Challenger
Dodge Challenger price in india
Last updated : 15, Oct 2016
Posted by Khatiwara Subro Amrit
Replies of This topic : 0 Replies
If/when launched in India, any guesses on the approx. price of the Challenger models? (SXT- SRT). To plan and to be Ready! ;)
Last updated : 10, Aug 2016
Posted by Soring Shimray
Replies of This topic : 0 Replies
Top5 Dodge Cars
1
Manufactured by the Chrysler Corporation, the Challenger is presently classified as a full-size pony car with FR layout.
Car Accessories & Parts