The Blackview A7 is the best Dual Camera Smartphone Deal of 2017
The year 2017 will go down as the year of the dual camera smartphone, with all the major smartphone makers adopting the trend and pushing out their take on the two camera design. Dual camera phones have been around since last year, but it's only now that they have really been pushed into the mainstream, and it's no wonder why. The image quality is markedly better than what you can achieve with the typical smartphone lens, and comes closer to images taken with professional DSLR or mirror-less cameras. Now, you can find the best value for a dual camera smartphone: the Blackview A7.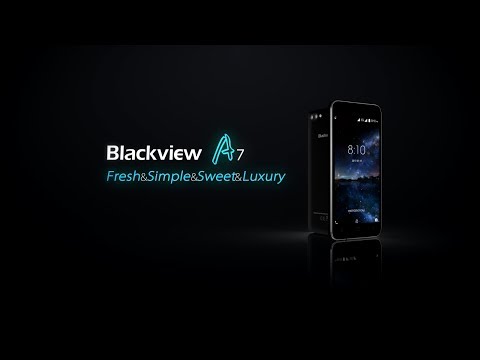 Today, while finding a dual camera smartphone is relatively easy and most of the big names are offering a model with dual cameras, these don't come cheap. Most of these phones will cost around USD 300 on average, with many twice that price. You can find some more affordable options but these still generally cost around USD 200. But what if I told you that you could get a dual camera smartphone today for just USD 40?
The A7 seems like your typical entry-level smartphone. It has 5-inch HD 720p 2.5D display with a MediaTek MT6580A quad-core processor, 1GB of RAM and 8GB of internal storage. It has a 2,800mAh li-ion battery and runs Android 7.0 Nougat. All pretty standard for an entry level phone, although most phones with specifications like this, especially an HD screen, go for at least USD 100. The Blackview A7 is less than half that price, and that alone makes it an amazing deal for a phone with a 5-inch HD display.
But what makes the A7 truly special is its two camera lenses, a 5-megapixel Samsung S5K4E2 lens with Samsung SEES technology, providing excellent noise reduction and depth of field. This is coupled with a Samsung GC0310 0.3-megapixel lens with f/2.4 aperture, and in tandem the two create a much better composite image than you would ever expect from any entry-level smartphone, much less one at this super affordable price.
When you consider how rare it is to find a good HD smartphone for USD 100, the value you get out of the Blackview A7 with an HD screen and dual cameras is just unbeatable. For just USD 39.99, the Blackview A7 has no rivals at this price.