Porsche

Panamera

for sale in India October 2017
Production 2009 - present
4-door, luxury sedan model with front engine placement unveiled in 2009. Features RWD platform, provisions for AWD;hybrid and diesel versions also available.
Porsche Panamera has 550HP 4.8L, twin-turbo, V-8 cylinder engine; fuel economy of 27.7mpg reaching 190mph max speed; accelerates from 0-60mph in 3.2 seconds.
Leather based interiors, luxurious experience, automated dual clutch PDK power transmission in Turbo; S Hybrid features an automatic 8-speed transmission.
New & Used prices
Reviews
Forum
New and Used Porsche Panamera prices in India
0 prices
Please wait for price information to be registered.
Video of Porsche Panamera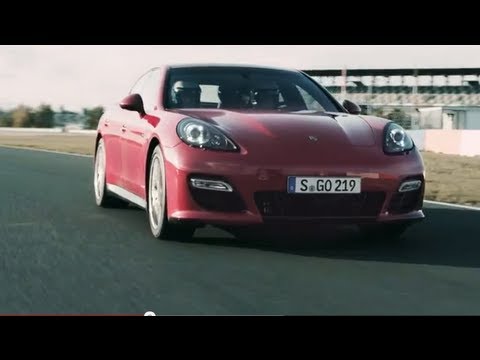 Porsche Panamera GTS official video
Porsche Panamera Official Promotional Video
Latest News
Porsche to rock LA Auto Show with the base Panamera & Executive model
While heading to LA Auto Show, Porsche revealed its Panamera 4S and Turbo models first, keeping many perplexed, about the base model. Well, the company is launching the base Panamera and the Panamera Executive models at the LA Auto Show, which are ready to set the show on fire.
14, Nov 2016
With its distinct work on automobiles, Porsche, the German sports car marque is a well-known and an accomplished giant in this industry. The same distinction can be felt in its latest series of Panamera, infusing it with style, grandeur making it a class apart. The base Panamera and executive models will join Panamera 4S, Panamera 4-E hybrid and Panamera Turbo which are already shown.
The base Panamera will be a rear-wheel drive. There is a difference in the horsepower of base Panamera and Panamera 4s model, owing to the 330 horsepower in the former and 440 horsepower in the latter, but both of them derive its power from the same engine- twin-turbocharged V6. The look of the base Panamera, as well as executive, is exotic and breath-taking, and the added features work as an icing on the cake.
The Panamera Executive entails the scenic roof, a roll-up sun-blinds, heated rear seats with electric adjustments, wheelbase of 5.9 inches longer than the standard Panamera providing ample rear legroom, and also features a rear centre console to which 2 folding tables can easily be attached and yes, the entertainment part will be pleasantly noted as the 10-inch display is attached to the backrests of the front seats, which can also be detached to be used as tablets.
To mention about the other model- Panamera Turbo has rear-wheel steering, soft close doors, and four-zone climate control and LED headlights. Moreover, the Panamera E-hybrid is known to be capable of driving on electricity and has same green calipers as other Porsche hybrid possess. These models by Porsche would definitely be able to turn the heads around with the wonderment and excitement and might lend another feather in its cap. Another success story in these series is yet to be written, and the audience holds the key to success for them.
Porsche Panamera Executive Trim levels
Panamera - 330hp
Panamera 4 - 330hp
Panamera 4S - 440hp
Panamera 4 E-Hybrid - 462hp
Panamera Turbo - 550hp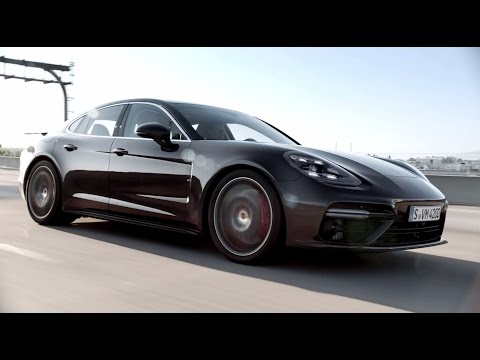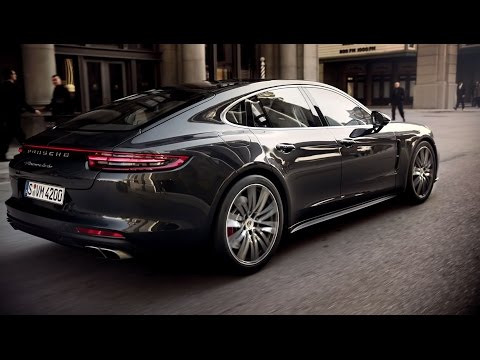 Images
Reviews of Porsche Panamera
Forum of Porsche Panamera
Top5 Porsche Cars
1
Lowest Price (Used) : Rs 945,000
This 4 door SUV has good fuel economy of 15/22 MPG with 3.6L V6 cylinders. Variable valve timing with 300 HP at 6300 RPM. Transmission is 6 speed manual.
2
Porsche Boxster 986, 2-seat roadster introduced in 1996, flat 2.5L, 6 cylinder engine upgraded to 3.2L Svariant. 987 featured upgraded engine & exterior design.
3
4-door, luxury sedan model with front engine placement unveiled in 2009. Features RWD platform, provisions for AWD;hybrid and diesel versions also available.