Lamborghini

Veneno

for sale in India
Production 2013 - 2014
It is a limited edition model based on the Aventador to commemorate Lamborghini's 50th anniversary, the Veneno is packed with an Aventador's 6.5 L V12 producing 750 PS, it has a top speed of 356 km/h and takes 0-100 km/h in 2.9 seconds.
the Veneno hold the tittle of the most expensive production vehicle in 2013 selling for the price of US$4,500,000.
Only 15 units were built, 5 coupes (2013) and 9 roadster (2014).
New & Used prices
Reviews
Forum
New and Used Lamborghini Veneno prices in India
0 prices
Please wait for price information to be registered.
Video of Lamborghini Veneno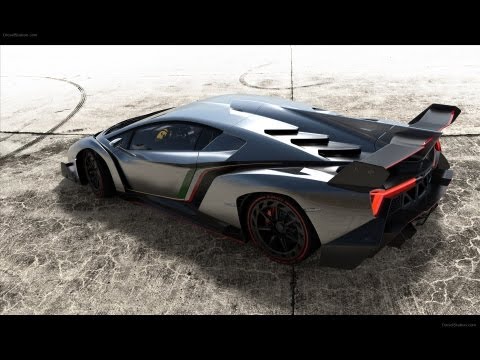 Promo Lamborghini Veneno with Great Exhaust HQ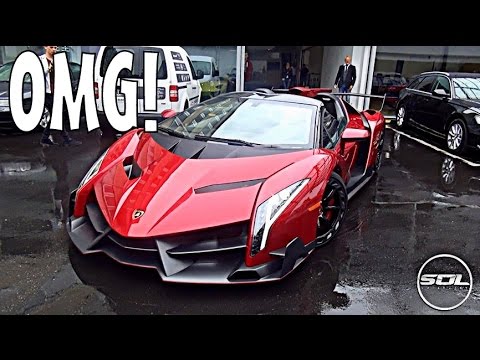 £3.4 Million Lamborghini Veneno Roadster: SPACESHIP SUPERCAR!
Reviews of Lamborghini Veneno
Forum of Lamborghini Veneno
Top5 Lamborghini Cars
1
Lowest Price (Used) : Rs 12,000,000
Lamborghini Gallardo has several variations: Coupe and Convertible. Engine specs include 5.2L V10 6 speed manual/automated manual, and AWD manual/automated manual.
2
Lowest Price (Used) : Rs 2,000,000
The Lamborghini Murcielago Coupe consists of engine spec of 6.5L V12 cylinder,6 speed automated manual transmission. The drive train spec is of all wheel drive.
3
Lamborghini Aventador is a two seater coupe, powered by a 6.5 liter V12 engine block, displacing 691 BHP.